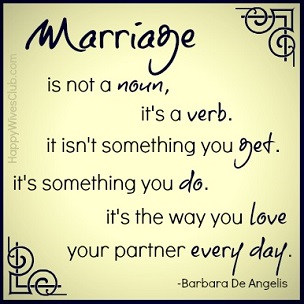 So...
Some of y'all who may have been rockin' with me for a while now probably recall that a couple of years ago, I was led to do a ministry known as "10...Again". The name is a combination of two things. "10" biblically symbolizes completion and one of my favorite verses in the Bible is found in Genesis 4:25(NKJV): "
And Adam knew his wife again, and she bore a son and named him Seth, 'For God has appointed another seed for me instead of Abel, whom Cain killed
.'"
What I like so much about that part of Adam and Eve's journey is that one of my running jokes (that I'm actually pretty serious about ) is if they, the two people who actually brought sin into the world, can make their marriage work, *anyone can*. Plus, I really respect the resilience that they had after having one son murder another and then be sent away (which means Cain's anger and selfishness cost them two children: him and Abel), they still decided to give it a try *again* and then there was Seth. A Hebrew name that means "appointed" and in Egyptian, it means "dazzle". After so much devastation, Adam and Eve had sex again and from Eve's womb came an appointed child destined to dazzle. (Awesome!)
That said...
When 10...Again was first "born", the focus was about getting nominations from people who knew couples who are an awesome example of what it means to be married and deeper than that, what it means to honor covenant. Myself, along with a certain amount of sponsorship from two other women (thanks LaShawn and LaDrena), funded ways for the "winning monthly couple" to spend some much-needed alone time at a place that the Spirit (John 4:24) and I chose. We were able to make that happen for a solid year and the testimonies were posted on another site (one that has long since been taken down).
As this new year began (as I've stated before, I observe Rosh Hashanah), the Spirit has impressed upon me to "resurrect" 10...Again. When he first told me to do it, I was like "Whew! That took a lot of time, energy and money. You're going to have to make a way." A couple of days later, he provided some fishes and loaves, some manna, some he's-gonna-have-to-make-it-stretch-but-I-trust-him-to-do-just-that provision in the form of a writing gig that will help to fund the movement (although if you feel led to plant a seed from time to time, a sistah certainly won't refuse it!).
So here's the deal:
1) If you know of a married couple who is committed to one another and their story inspires you, I want to hear about it.
2) If you know of a married couple who is actually following what I discern is God's true formula for parenting (one of the parents is training their child up inside of the home-Proverbs 22:6 and so they are basically living off of one income), I want to hear about it.
3) If you know of a married couple who has been struggling financially and you believe that they could use a break, I want to hear about it.
4) If you know *one part of a married couple* who you know for a fact is currently the glue (the effort) holding their marriage together and you'd like them to know that God sees them, I want to hear about it.
5) If you know of some people who should know about 10...Again (especially since I'm not in social media), let them hear about it.
Prayerfully, starting in November, I will publish a story that the Spirit leads me to and I will contact the nominee to alert them that their nomination has been chosen. Then, I will contact the couple (or person) they have nominated so that we can put together a special pampering time (whether it's an overnight stay in a hotel, bed and breakfast, spa, resort or something else that I'm led to do). The nomination as well as the couple's testimony and tips on how to keep a marriage going will be published on this blog...and we'll see what happens.
So, if you have someone you'd like to nominate, please start sending your nominations (of no less than 450 words and no more than 700, please) to missnosipho@gmail.com. And we'll see what God does.
Thanks in advance,
SRW